Modern Foreign Languages (MFL) Curriculum
The National Curriculum (2014) states:
Learning a foreign language is a liberation from insularity and provides an opening to other cultures. A high-quality languages education should foster pupils' curiosity and deepen their understanding of the world. The teaching should enable pupils to express their ideas and thoughts in another language and to understand and respond to its speakers, both in speech and in writing. It should also provide opportunities for them to communicate for practical purposes, learn new ways of thinking and read great literature in the original language. Language teaching should provide the foundation for learning further languages, equipping pupils to study and work in other countries.
Modern Foreign Languages at Ss Peter and Paul
St. Peter and Paul's Catholic Primary School is committed to encouraging a love for languages from an early age.
All children are encouraged to experiment with language and make links between their own language and a Modern Foreign language. They are given opportunities for song, role play, speaking and listening, writing and cultural learning often relating to festivals and celebrations.
Our vision:
To engage, inspire and challenge all pupils.
To create a love for languages in our pupils and a sense of global citizenship by fostering an understanding of the cultural richness of our society and the wold in which we live and work.
To lay the foundation for learning other languages by understanding the differences and similarities to their own language.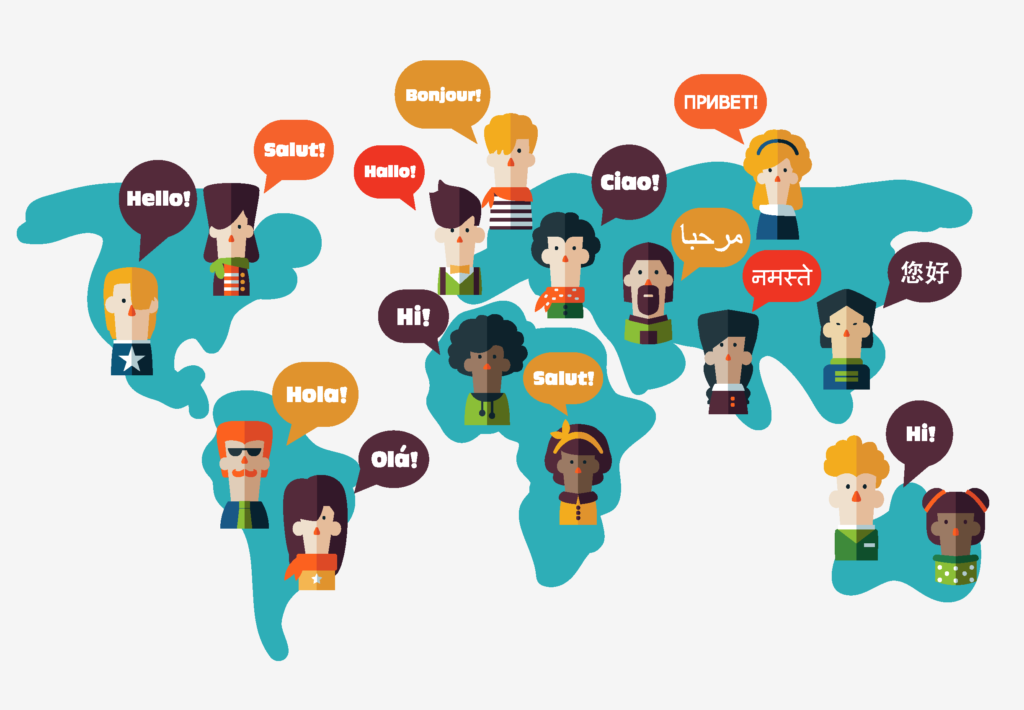 Intent
It is our intent at Ss. Peter and Paul Catholic Primary School to provide all of our children with a high-quality education in Modern Foreign Languages (MFL), which develops their love of learning about other languages and cultures.
Our current MFL is German, and children benefit from having a native speaker in school who can not only teach the language, but enthuse learners with cultural opportunities relating to the people, the culture and the way of life. We strive to provide children with opportunities to experience other languages. It is our intention to ensure that by the end of our children's primary education, they have acquired an understanding of both spoken and written German, confidence to speak in German with others and know how important other languages can be in their future as well as a love for learning a language and learning about the culture, customs and traditions. Our children will know more, remember more and understand more.
Implementation
Our MFL curriculum is designed to develop not only our children's language skills, but also their love of learning a language. It is a clear and comprehensive scheme of work in line with the National Curriculum and enhanced through cultural capital activities and events. For instance, through our Global citizenship work, we celebrate other cultures and languages in different contexts, such as European Day of Languages in September or by looking at Christmas traditions of different countries. The MFL curriculum progressively develops language skills throughout Key Stage Two and regularly taught in discrete lessons. All children in KS2 will have regular language lessons with a native speaker. We plan lessons for each class using our progression of knowledge and skills document and drawing on the children's interests, experiences and prior knowledge. This allows the children to acquire new language then use and apply it in a range of different scenarios and topics. Children are encouraged and supported to develop their speaking and listening skills through conversational work, singing activities and games. As their confidence and skills grows, children record their work through pictures, captions and sentences. Grammar is taught within language lessons as part of a topic.
Impact
Our MFL curriculum is high quality, well thought out and is planned to demonstrate progression. We will ensure all pupils develop key language learning skills set out by the national curriculum, as well as a love of languages and learning about other cultures. We focus on progression of knowledge and skills and discreet vocabulary progression also form part of the units of work.
We measure the impact of our curriculum through the following methods:
Feedback for written work either through marking, peer marking or teacher feedback.
Observing children speaking and responding in the different language.
Moderation staff meetings where pupil's work is scrutinised and there is the opportunity for a dialogue between teachers to understand their class's work
Pupil voice
Images, videos or recordings of pupils completing speaking and listening activities.
Files to Download